Students will be able to:
OBSERVE and EXPLAIN how plastic waste threatens the natural environment.
IDENTIFY ways to reduce the use of plastic and how these relate to their faith.
UNDERSTAND how our faith calls us to protect the earth.
APPLY what has been learned by doing presentations and projects to encourage others to change behaviors which support a throwaway culture.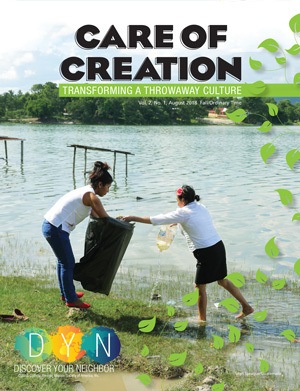 CARE OF CREATION
EDUCATOR'S GUIDE
Download the COMPLETE 2018 Care of Creation Educator's Guide.
ACCESS NOW