READ ONE OF THE FOLLOWING:
Old Testament: Sirach 38:1-8
Life of Jesus: Matthew 4:23-25
Christian Living: James 5:13-15
In small groups REFLECT on the following questions. What do these Scriptures tell us about God's love and healing? How can we use that healing love to care for ourselves, others and creation in difficult times? Where do you most want to experience God's healing love in our world? How can you take part in making this a reality?Use these Scriptures and the prayer to JOURNAL. Consider how the environment and the social crises are interconnected. How does one lead to or spill over into the other? What can someone your age do to bring about healing?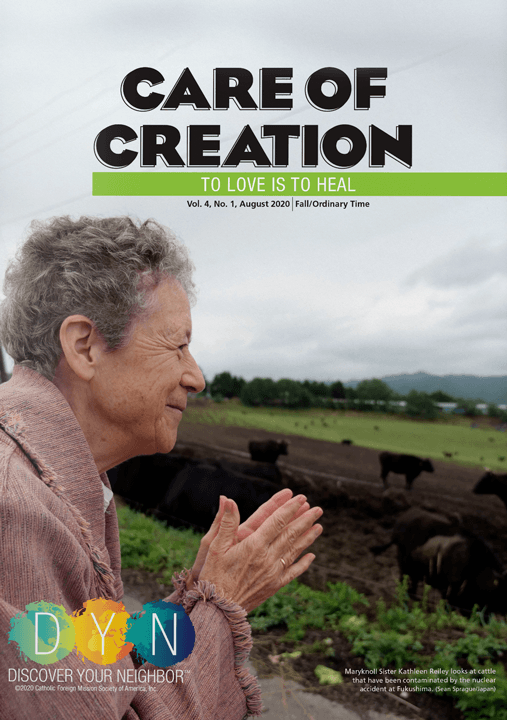 CARE OF CREATION
EDUCATOR'S GUIDE
Fill in the form below to download the complete CARE OF CREATION 2020 Educator's Guide.
[tcb-script charset="utf-8″ type="text/javascript" src="//js.hsforms.net/forms/v2.js"][/tcb-script][tcb-script] hbspt.forms.create({portalId: "4277556",formId: "a3bbaa44-8d1c-4735-95ce-7e696734636d"});[/tcb-script]