Share what you have learned with your family. Invite them to keep track with you and then look for ways to reduce and recycle plastic in your house.
EXTENSION: Go on a scavenger hunt in your home. Make a list of all things that are made of disposable plastic. When finished, discuss alternatives that the family can use in place of plastic that are more environmentally friendly.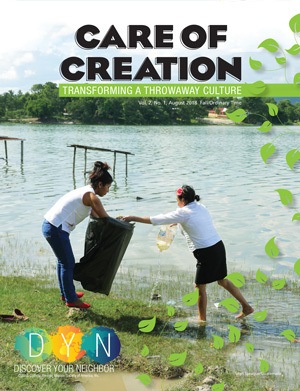 CARE OF CREATION
EDUCATOR'S GUIDE
Download the COMPLETE 2018 Care of Creation Educator's Guide.
ACCESS NOW