WATCH the video Signs of Hope, or others about nature during the COVID-19 shutdown. DISCUSS ways that you have seen the natural environment change while people stayed at home during COVID-19.
WRITE a daily journal documenting everything you encounter in creation (this can include people). WRITE what you saw, smelled, touched, heard or tasted. Keep this journal for at least a few days. DESIGN a spider web with yourself or family at the center. Throughout the web, put items from your journal showing how you interact with nature. DISCUSS how your family is linked to creation and the impact you have on it and the impact it has on you.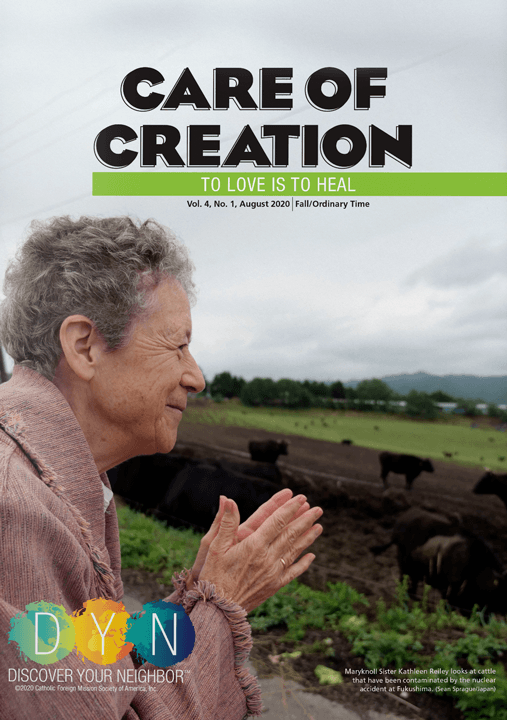 CARE OF CREATION
EDUCATOR'S GUIDE
Fill in the form below to download the complete CARE OF CREATION 2020 Educator's Guide.
[tcb-script charset="utf-8″ type="text/javascript" src="//js.hsforms.net/forms/v2.js"][/tcb-script][tcb-script] hbspt.forms.create({portalId: "4277556",formId: "a3bbaa44-8d1c-4735-95ce-7e696734636d"});[/tcb-script]