DESIGN a mission of mercy for your family. Choose a location in your home and put a jar or bowl that you label mercy. Next to it put a container with rocks/beads/stones etc.
EXPLAIN to your family that every time they do an act of mercy they should take a rock and place it in the mercy jar. See how many acts of mercy you can do this Lent.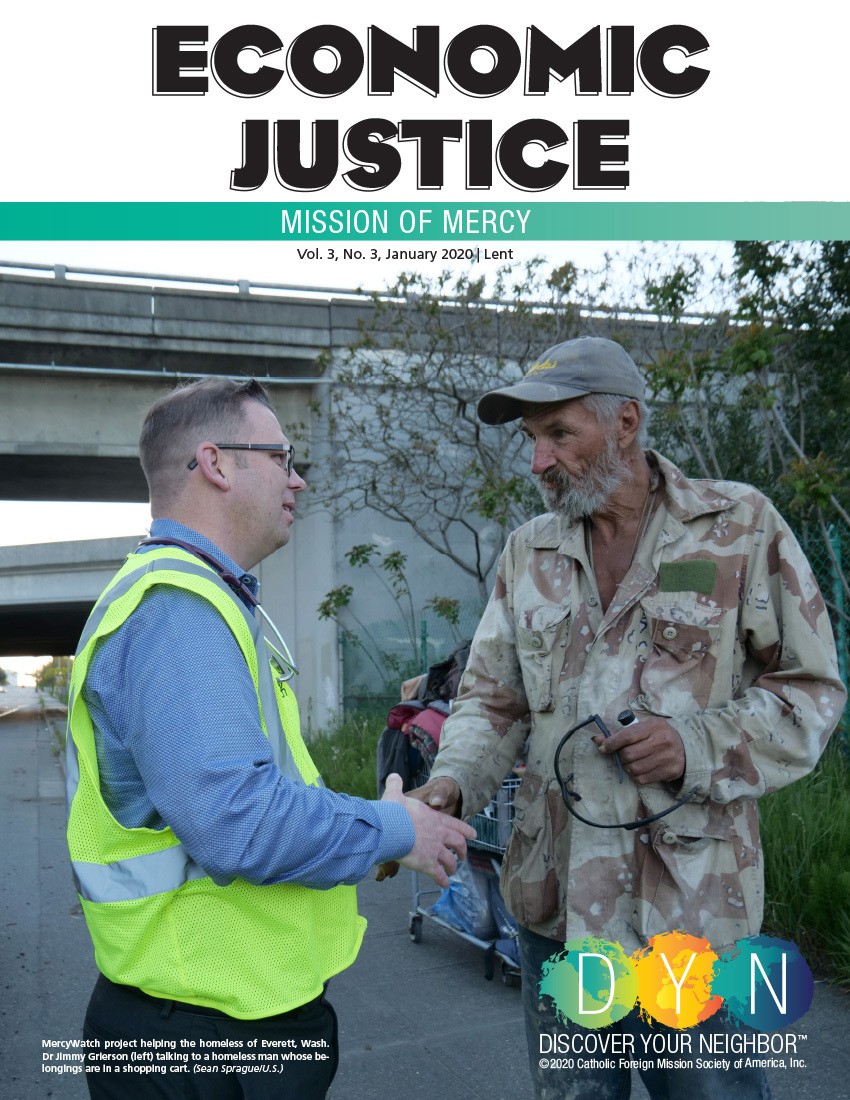 ECONOMIC JUSTICE
EDUCATOR'S GUIDE
Download the COMPLETE 2020 Economic Justice Educator's Guide.
[tcb-script charset="utf-8″ type="text/javascript" src="//js.hsforms.net/forms/v2.js"][/tcb-script][tcb-script] hbspt.forms.create({portalId: "4277556",formId: "6e61a0fd-639b-4b99-9b7b-ecb6dcfe1d1b"});[/tcb-script]