Fr. Bob McCahill, M.M., along with his fellow Maryknollers, works to create and help implement small, easy-to-manage income generating projects throughout Bangladesh.
Be part of this mission of mercy by helping to support a Trade School for Women that teaches women how to sew professionally so they can provide shelter and food for their families.
Over 200 women have improved their economic situation and received academic education through this project. Visit maryknollsociety.org/mission to find out more.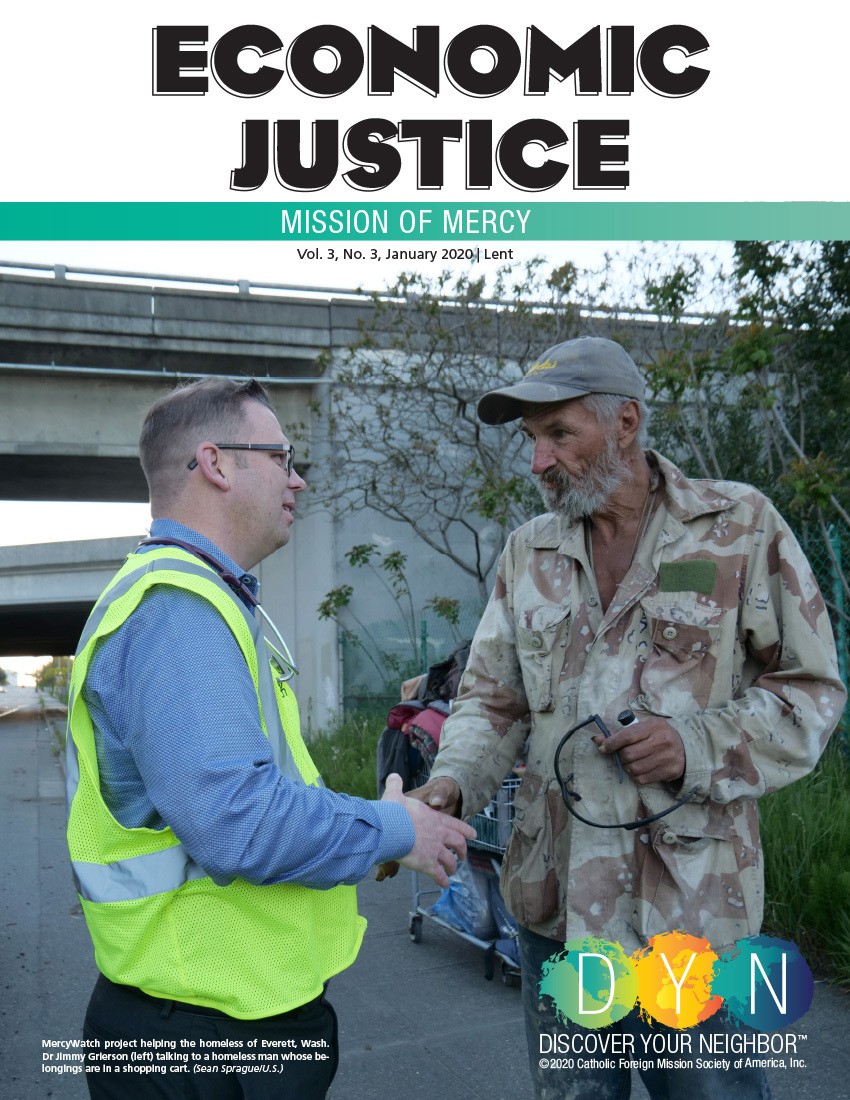 ECONOMIC JUSTICE
EDUCATOR'S GUIDE
Download the COMPLETE 2020 Economic Justice Educator's Guide.
[tcb-script charset="utf-8″ type="text/javascript" src="//js.hsforms.net/forms/v2.js"][/tcb-script][tcb-script] hbspt.forms.create({portalId: "4277556",formId: "6e61a0fd-639b-4b99-9b7b-ecb6dcfe1d1b"});[/tcb-script]