READ the FAITH PERSPECTIVE and NEIGHBORHOOD FOCUS stories.
WATCH Sr. Joji's video. In small groups REFLECT on the following questions: Where are you on this beautiful planet Earth?
Can you find Panama?
Do you see divisions among us from looking at the map of the Earth?
What are you doing or what can you do to help protect the air for all people and creation?
Once you determine what you are doing or what you can do, CREATE a "selfie video" sharing your work with others and ask a challenging question similar to what Sr. Joji asked you.
Invite others to get involved in making the air we breathe safer for all.
SHARE your video.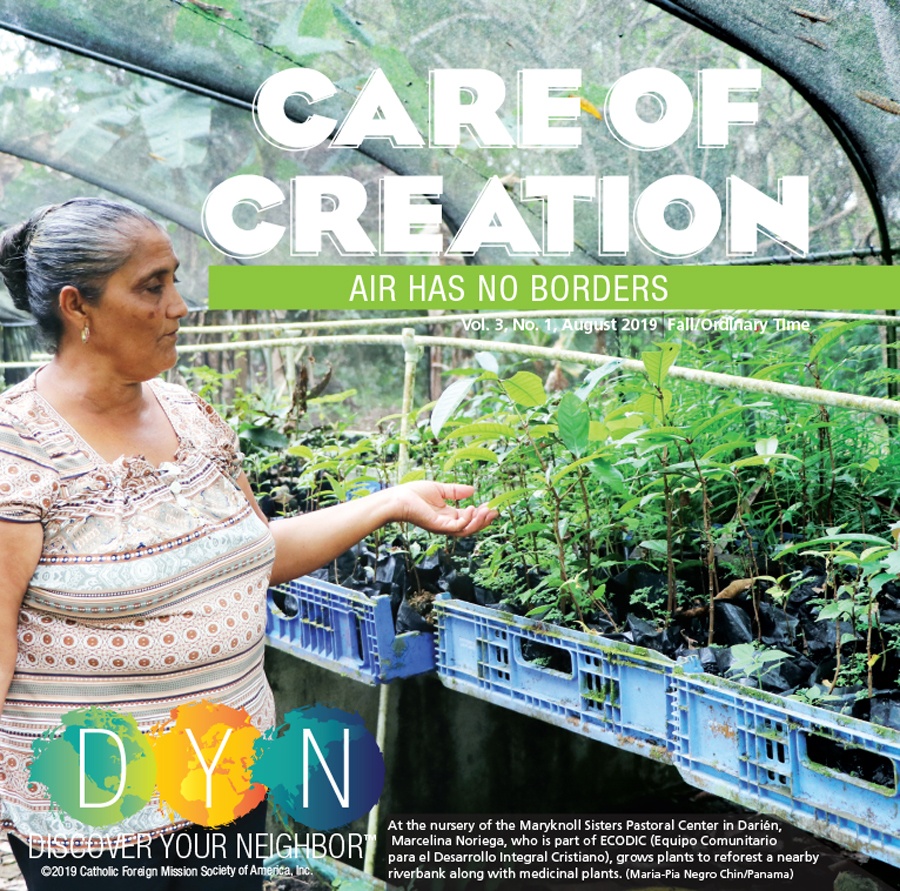 CARE OF CREATION
EDUCATOR'S GUIDE
Download the COMPLETE 2019 Care of Creation Educator's Guide.
ACCESS NOW