During this Easter and Pentecost season students will
IDENTIFY ways that they can joyfully and courageously spread kindness as missionary disciples.
DEMONSTRATE how they are called to live out their faith and ways that they can challenge themselves through reflection, role-play, and campaign planning.
EVALUATE their actions and choices through check-ins and observation.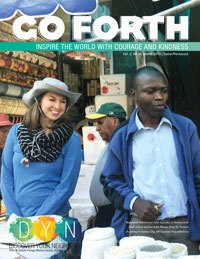 GO FORTH
EDUCATOR'S GUIDE
Download the COMPLETE 2019 Go Forth Educator's Guide.
ACCESS NOWInsert Content Template or Symbol