Raise your voice in your school, church or local community by doing a letter writing campaign to restaurants, stores, etc., asking them to reduce or terminate their use of plastic.
Watch the "Straws No More Video" above and decide if you want to join the campaign or create one of your own.
Share what you are doing on Instagram
@DiscoverYourNeighbor.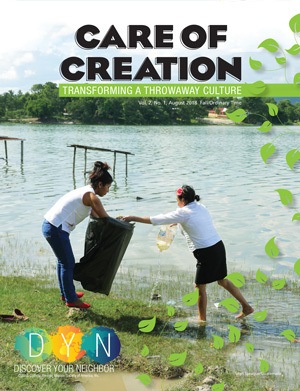 CARE OF CREATION
EDUCATOR'S GUIDE
Download the COMPLETE 2018 Care of Creation Educator's Guide.
ACCESS NOW