Loving God,
You created all things both big and small in the universe.
You tenderly care for all that exists.
Empower us with your love
That we may protect and care for your creation.
Fill us with your peace, that we may be kind to all.
Open our hearts and lives
That we may heal the world and not harm it.
Help us to care for the earth, our common home.
Amen!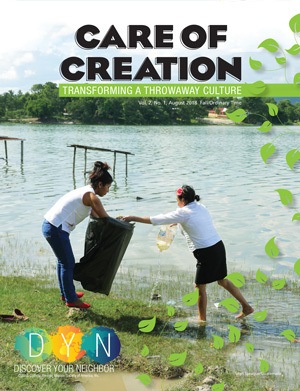 CARE OF CREATION
EDUCATOR'S GUIDE
Download the COMPLETE 2018 Care of Creation Educator's Guide.
ACCESS NOW