St. Teresa of Avila said,
"To have courage for whatever comes in life – everything lies in that."
Lord, I am young and sometimes fear
reaching out to others.
I do not know what to say or do.
Give me your words.
Send me your Spirit
so that I may go forth
as your missionary disciple.
Help me to be prophetic and witness boldly in all that I do and all
that I say.
Amen!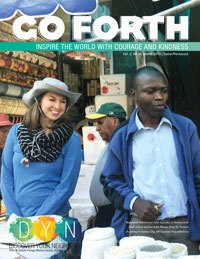 GO FORTH
EDUCATOR'S GUIDE
Download the COMPLETE 2019 Go Forth Educator's Guide.
ACCESS NOW