READ the FAITH PERSPECTIVE and NEIGHBOR FOCUS articles and WATCH Fr. Bob's Video.
DISCUSS: According to the National Alliance to End Homlessness 552,830 people in the U.S. experienced homelessness on a single night in 2018. What do you know about homelessness in your community? Fr. Bob, who works in Bangladesh, believes love is the purpose of life and doing something is better than nothing. If you were to respond in love and do something for the homeless in your area, what would you do? What is Fr. Bob doing there that helps us respond to homeless here? Use the activity below to learn more about the people who may be without homes near you.
RESEARCH: stories of persons living without a home in your community.
DISCUSS: the stories you have found in small groups. Share what you learned while doing your research. Did your opinion change about anything once you learned a person's story? What needs do the people in these stories have that are not being met
DESIGN: a project that your class/group could do to meet a need of people without homes in your neighborhood. What are the steps you would need to take to begin your project?
PRESENT: your ideas to the group/class.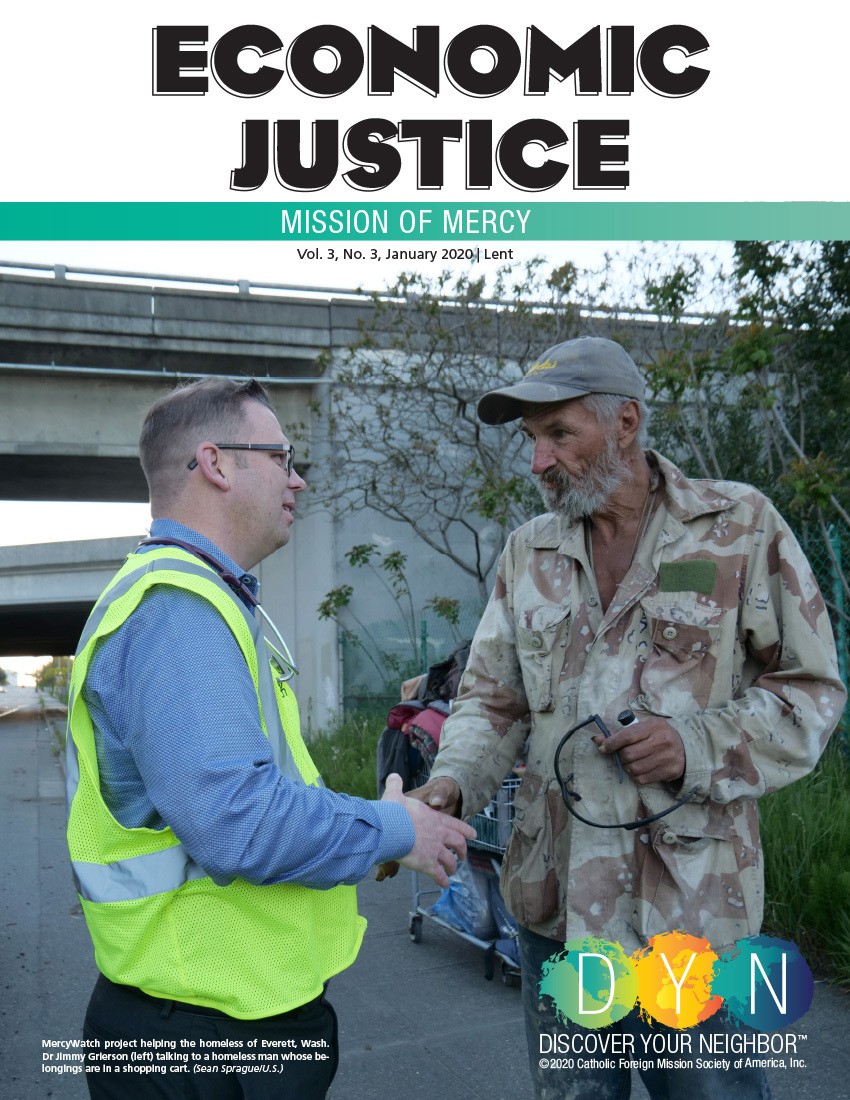 ECONOMIC JUSTICE
EDUCATOR'S GUIDE
Download the COMPLETE 2020 Economic Justice Educator's Guide.
[tcb-script charset="utf-8″ type="text/javascript" src="//js.hsforms.net/forms/v2.js"][/tcb-script][tcb-script] hbspt.forms.create({portalId: "4277556",formId: "6e61a0fd-639b-4b99-9b7b-ecb6dcfe1d1b"});[/tcb-script]