READ ONE OF THE FOLLOWING:
REFLECT: How could you apply these scripture passages to the current reality of migration in our country and the world?
SHARE WITH A PARTNER: Where and how would you like to be a sign of hope for the world? How can we rely on God's strength when we feel weak?
WHAT DOES THE CHURCH SAY?
​The Catholic Catechism instructs the faithful that good government has the duty to welcome the foreigner out of charity and respect for the human person. Persons have the right to immigrate and thus government must accommodate this right to the greatest extent possible, especially the financially blessed nations:
"The more prosperous nations are obliged, to the extent they are able, to welcome the foreigner in search of the security and the means of livelihood which he cannot find in his country of origin. Public authorities should see to it that the natural right is respected that places a guest under the protection of those who receive him."
Catholic Catechism, 2241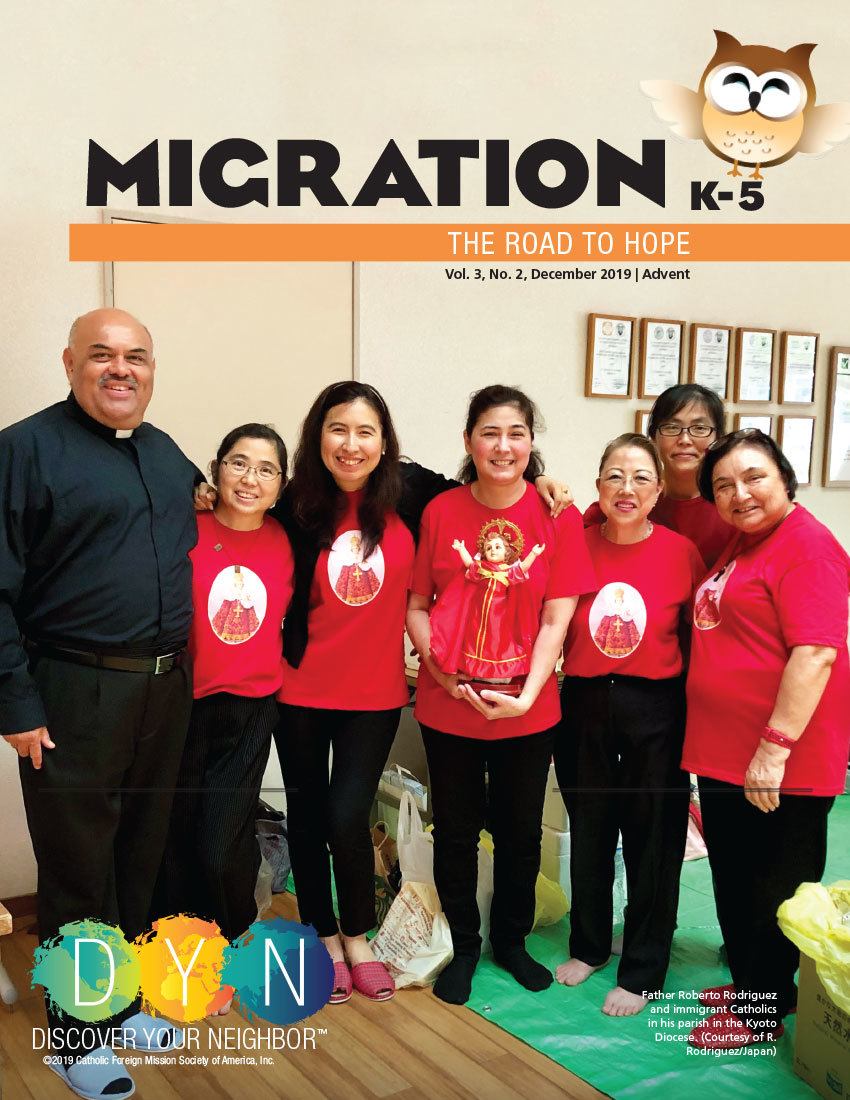 MIGRATION
EDUCATOR'S GUIDE
Download the COMPLETE 2019 MIGRATION Educator's Guide.
[tcb-script charset="utf-8″ type="text/javascript" src="//js.hsforms.net/forms/v2.js"][/tcb-script][tcb-script] hbspt.forms.create({portalId: "4277556",formId: "c59b842d-84da-4ef5-8ceb-8ea2c322a240"});[/tcb-script]