READ ONE OF THE FOLLOWING:
OLD TESTAMENT: Psalm 146: 5-9
LIFE OF JESUS: : Luke 15: 11-32
CHRISTIAN LIVING: James 2: 14-26
REFLECT: What do these Scriptures say about mercy and how we should treat others? Based on this Scripture, how should we act as Missionary Disciples? Where in the world or your community do you see mercy most needed?
CREATE: A social media post with pictures or words finishing this sentence, "Mercy is". If you post your message, ask your followers to finish the sentence for themselves.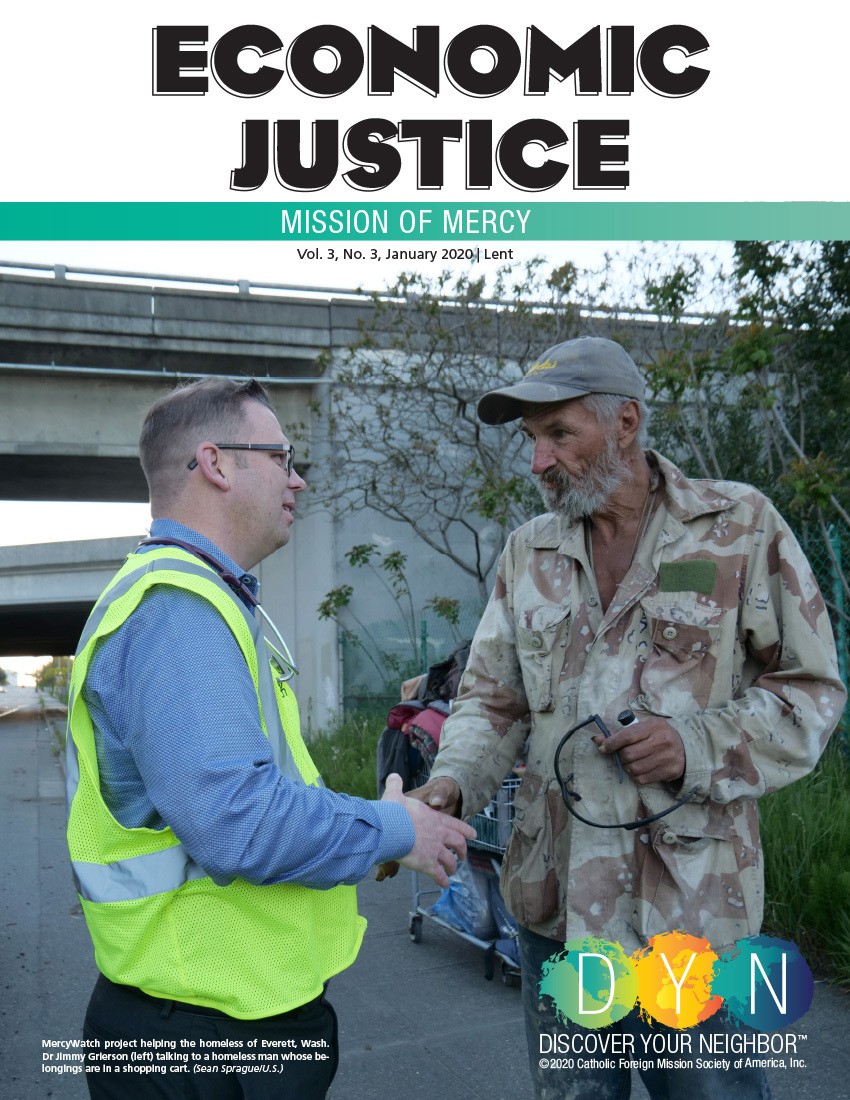 ECONOMIC JUSTICE
EDUCATOR'S GUIDE
Download the COMPLETE 2020 Economic Justice Educator's Guide.
[tcb-script charset="utf-8″ type="text/javascript" src="//js.hsforms.net/forms/v2.js"][/tcb-script][tcb-script] hbspt.forms.create({portalId: "4277556",formId: "6e61a0fd-639b-4b99-9b7b-ecb6dcfe1d1b"});[/tcb-script]