Students will be able to:
EXPLAIN and give examples of why people leave their homes and seek refuge in new lands.
UNDERSTAND ways our faith calls us to respond in love to the current realities of migration.
DEVELOP A PLAN that illustrates how one can support migrants in the communities where the students live.
APPLY what has been learned by doing presentations, skits or projects.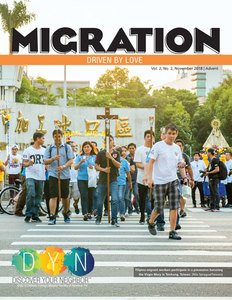 MIGRATION
EDUCATOR'S GUIDE
Get DYN's Educator Guide for
Middle School and K – 5
[tcb-script charset="utf-8″ type="text/javascript" src="//js.hsforms.net/forms/v2.js"][/tcb-script][tcb-script] hbspt.forms.create({portalId: "4277556",formId: "d25d305e-89b8-4178-87f3-985798455c61"});[/tcb-script]